Facilities
a morning with varian stable
stables
Carlburg Stables can accommodate 148 horses, which are spread throughout four distinct areas; the top yard, the middle yard, the bottom yard and the barn.
Facilities
At Carlburg we are constantly improving the facilities; along with the addition of 11 stables in May 2018, further wash bays, a feed room and a heads lad's room were added to cope with the larger number of horses. The latest project, which was completed in March 2020, was to build a large outdoor arena where the horses collect and warm up before exercising on the heath.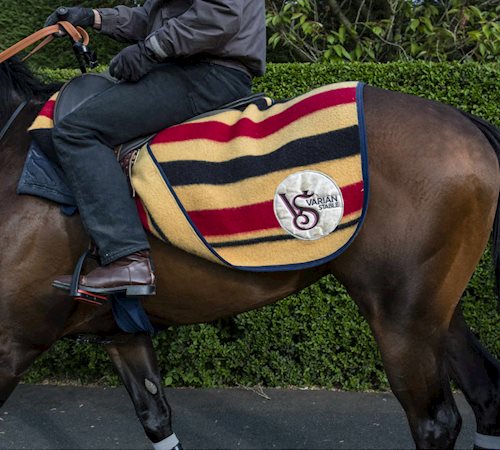 Horses For Sale
Following the recent yearling sales we have a number of horses for sale ranging from 10% shares in Varian Racing Syndicates to Sole Ownership and Partnership opportunities.
Find Out More