Varian Stable had previously been based out of Kremlin House Stables on the Fordham Road, Roger's training base since he became a license holder in 2011 having spent the previous ten seasons there as assistant trainer to Michael Jarvis.
However, Varian Stable now occupies the former yard of Clive Brittain, who retired from the training ranks in 2015 having masterminded the careers of Pebbles, Crimplene and User Friendly in this historic training environment.
The facilities here are second to none and include 137 boxes, five horse-walkers, an equine swimming pool and a newly-refurbished outdoor trotting ring.
Roger said: "I enjoyed many happy years as both an assistant trainer and a trainer at Kremlin House and I was naturally sad to leave.
"However, Carlburg is a wonderful yard with a peerless history and I am delighted to be training out of here. The facilities are excellent and the location is perfect, so I hope the move will allow us to continue to grow as a training operation.
"The horses have settled in well and are becoming accustomed to their new surroundings. It is now a case of business as usual as we build up to the season - I hope we are set for a successful 2017 and beyond."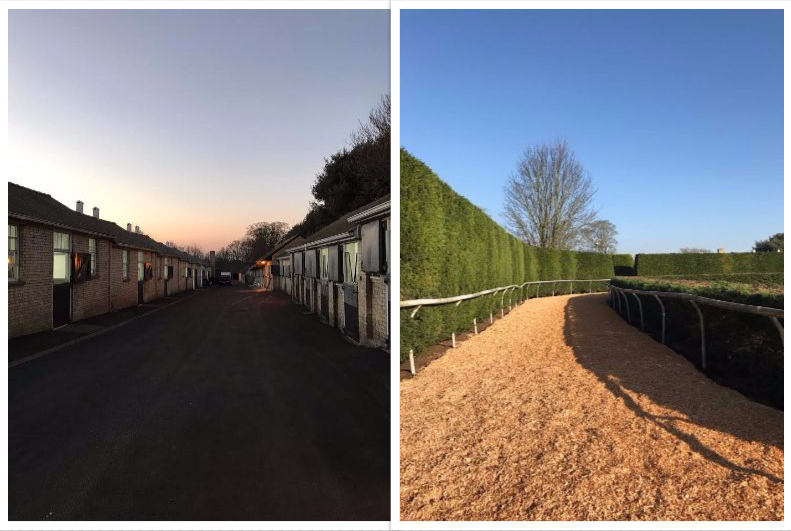 Evening stables over Carlburg (L) and the newly-refurbished trotting ring.