A son of Dansili, Esktihraaj was fifth twice on the all-weather last November but has taken his time to come to hand this season.
He travelled well under Shane Gray, who settled his mount on the heels of the leaders.
Shane challenged for the lead with two furlongs to run and Estikhraaj picked up well and went for home. The runner-up Ella's Honour posed a brief threat but Estikhraaj stuck gamely to his task and went on to win by half a length.
Roger said: "Estikhraaj has had some training issues and it was a good team effort by everyone at home to get him on the track and winning. He shouldn't get too higher mark and should be competitive in handicaps."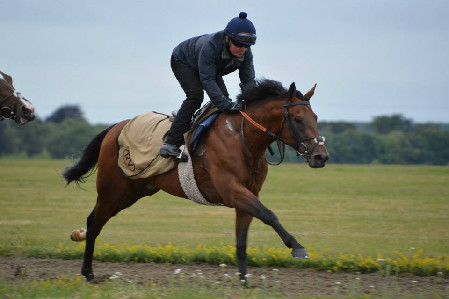 Estikhraaj in action on the Cambridge Road Poly track.